Hair & Beauty Acupuncture
Try our three course where you can enjoy two approaches.
Relax the body and mind with a unique course designed by 212
tax not included in the price
---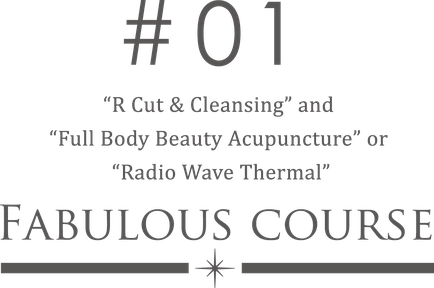 In addition to the R Cut that can only be enjoyed at 212, this course includes the Layless Cleansing Treatment, which cleans your pores and scalp from the cells. Your entire body from the scalps to your limbs will be cared for from the inside, allowing you to experience happiness. This is a set course that allows you to enjoy a Full Body Acupuncture or a Radio Wave Thermal.
18,000 yen+tax


The R Cut is 212's unique cut technique that completely controls the person's hair structure, direction, and way of growth that cannot be experienced with a regular cut. It will create an elegant and soft form.

The world's only cleansing treatment that has been created through research at the molecular levels. It eliminates dirt and contaminants that have accumulated on the scalp to restore the original beauty of the scalp and pores.
It improves hair structure, waves, and loss of hair resulting from age, and can also be used to reduce volume.

ー Procedure ー
【 Full Body Beauty Acupuncture 】
Or
【 Radio Wave Thermal 】

ー Effect ー



---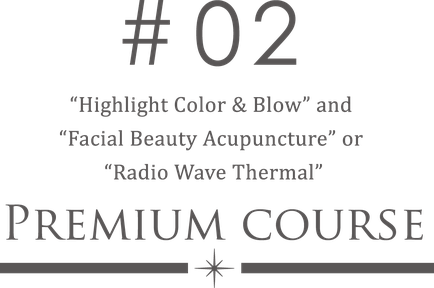 The 212 Blow, a premium-quality solid Highlight/Lowlight color international technique combined with a salon touch up is included. The set course also allows you to experience what it feels like to be 5 years younger, with the Facial Beauty Acupuncture or the Radio Wave Thermal
18,000 yen+tax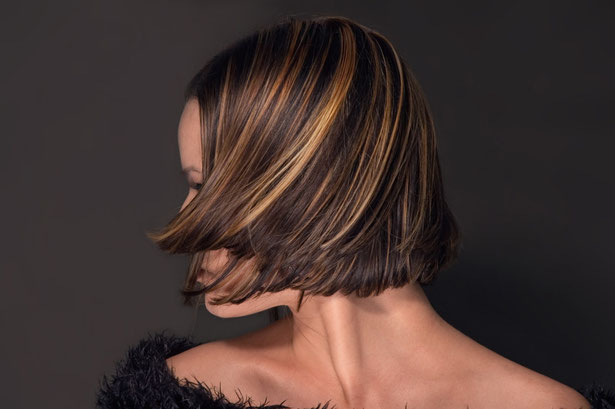 Control the brightness and contrast of the hair to give it a solid look. Create looks from gorgeous to elegant with the world-renown coloring technique.

8 types of brushes and the dryer heat will be changed depending on the aim to create a shiny hairstyle.

ー Procedure ー
【 Facial Beauty Acupuncture 】
Or
【 Radio Wave Thermal 】
ー Effects ー



---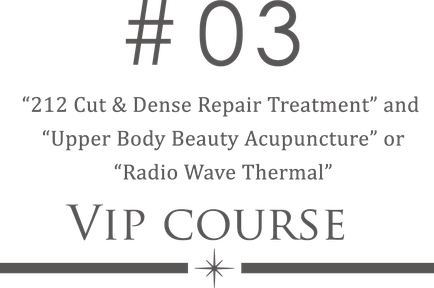 A combination of the 212 Cut, a tailored cut that matches you, and a dense ceramide repair treatment.
In addition, you'll look and feel shiny and refreshed with either the upper body beauty acupuncture or the radio wave thermal that comes with this set course.
18,000 yen+tax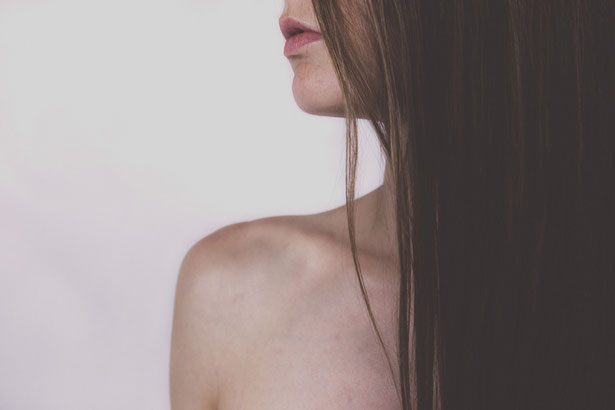 A detailed cut line and the creation of a fitting form will create a lasting look.

A made-to-order treatment that matches your hair and is created on the spot. 

ー Procedure ー
【 Upper Body Beauty Acupuncture 】
Or
【 Radio Wave Thermal 】



ー Effects ー




---
What effects does beauty acupuncture have?
Read this along with the precautions beforehand